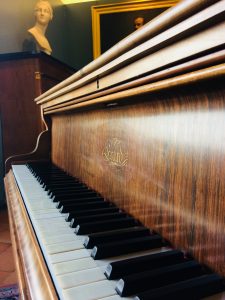 Musical salons
A guide plays pieces from Honoré de Balzac's time on the museum's Érard piano (1849) to give visitors the chance to experience the atmosphere of early 19th century literary salons for a few minutes. The events shed light on Honoré de Balzac's musical tastes and the role of music in his work.
Max. 25 ppl per group. min. 5 ppl
Duration: 30 minutes.
Price: 2.50 € per person (exc. admission fee: 6 € per person / group rate 5 € per person min. group size: 15 ppl)