New permanent display:
monuments (sculptures) in tribute to Balzac
The Musée Balzac has a new display on the château's ground floor presenting sculptures and monuments made between 1850 and 2019 in tribute to Balzac. The Musée Rodin, Musée d'Orsay, Maison de Balzac in Paris and the artist Nicolas Milhé have kindly loaned new pieces so visitors can experience an extensive collection spanning over 150 years of artworks tackling the thorny subject of portraying a French literary giant, Honoré de Balzac.
Victor Hugo delivered a vibrant eulogy at Honoré de Balzac's funeral in 1850, describing The Human Comedy as "A monument robustly piled in layers of granite, from the height of which hereafter his renown shall shine in splendour. Great men make their own pedestal, the future will be answerable for the statue." Honoré de Balzac did build his literary masterpiece like a monument. But he didn't intend to force an image of himself on sculptors, despite taking some precautions to control his physical depiction during his lifetime. He was a target for caricaturists who drew on his short and stout build so in 1836 he chose Louis Boulanger to paint his first "official" portrait: a depiction of the writer at work in the novelist's trademark dressing gown. Then he commissioned David d'Angers to produce several portraits including the idealised bust in 1844.
Artistic tributes to Balzac began flooding in straight after his death but they didn't really take shape until the late 1880s in his hometown and Paris. Tours Council, followed by the Société des Gens de Lettres, wanted to commission a monument to keep the memory of the national treasure alive. Aside from this period of the III Republic which saw lots of monuments for famous figures built, other projects came to light during Balzac's birthday celebrations between the late 19th and early 21st century, especially in Touraine. Locals are still very much attached to paying tribute to the homegrown hero who still brings Tours fame and glory.
Displaying all these projects together enables visitors to compare pieces by the artists Paul Fournier, Henri Chapu, Alexandre Falguière and François Sicard, whose work is true to the academic tradition of a public monument in tribute to a writer. It also highlights how pioneering the pieces by Auguste Rodin and Anatole Marquet de Vasselot were in the 19th century, alongside the anti-monument by Nicolas Milhé in 2019.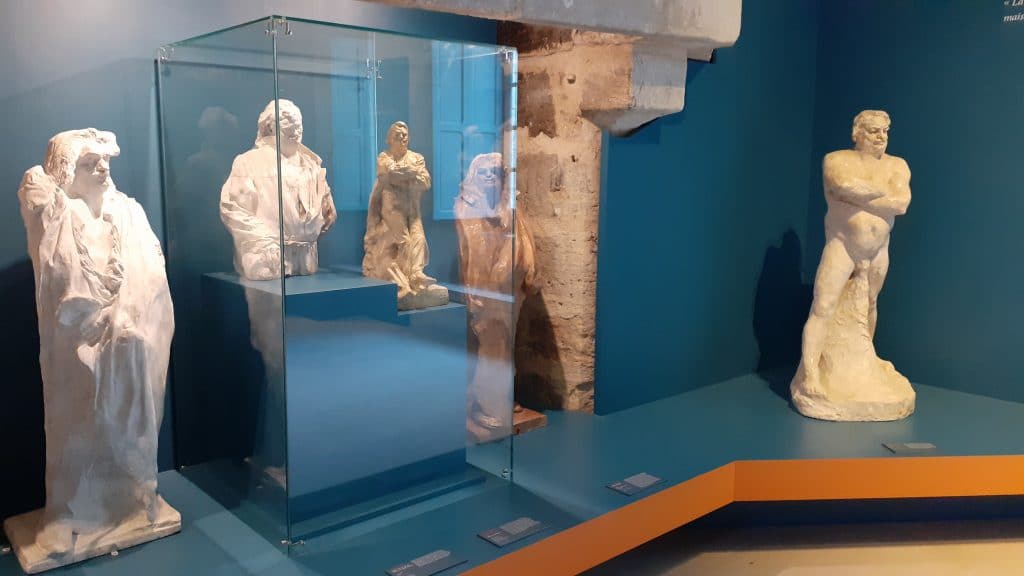 New Rodin gallery display Pieces by Auguste Rodin, Musée Balzac, Château de Saché, 2022.