Opening times
Opened every day except on 01/01 & 25/12.
Last ticket sold 30 min. before closing.
1 Oct to 31 March: 10am to 12:30pm and 2pm to 5pm – Everyday except on tueday's
1 April to 30 June: 10am to 1pm and 2pm to 6pm – Everyday
1 July to 31 August: 10am to 7pm – Everyday
1 Sept to 30 Sept.: 10am to 6pm – Everyday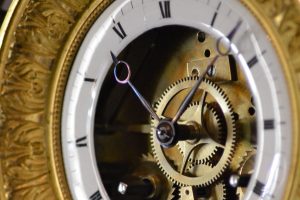 Standard : 6.00 €

  Concessions : 5.00 €
7-18 year olds, students, teachers,
Disabled visitors and one companion,
Large family card holders,
VIP Pass holders for another Indre-et-Loire monument,
Full rate ticket holders (max. 1 year) from Ronsard House, Rabelais Museum, Candé Château, Islette Château or a PASS OUEST TOURAINE partner (Château d'Azay-Le-Rideau, Forteresse royale de Chinon, Château de Villandry, Château de Langeais, Abbaye Royale de Fontevraud, Château du Rivau, and wine estates Château de l'Aulée in Azay-le-Rideau and Chai Pierre et Bertrand Couly in Chinon)
Tourist passports,
Groups of at least 15 people,
Those accompanying Privilege pass holders

 Free :
Under 7s
Benefit claimants and jobseekers
Press, ICOM, OTSI
Teachers of the Indre-et-Loire département, upon presentation of an educational project linked to the site,
officials of the Indre-et-Loire département, their partners and children (upon presentation of the COS card),
kinship carers.

  Others :
Professionnal : 4.00 €
VIP pass : 16 € / 13 € (from 7s to 17s)
School pass: 1.50 €/student
School workshops:  4.00 €/student
Additional charge (exhibits, events, special tours) : +2,50€

  Free admissions to ground
We accept cash, cheque, voucher, holiday cheque, YEP'S and card payment (minimum 1 €).
How to get there
Château de Saché
Rue du château, 37190 Saché
Tél. : +33 (0)2 47 26 86 50
BY CAR
10 minutes from Azay-le-Rideau (7km)
25 minutes from South West Tours (27km)
Take the A85 from Tours, exit junction 9 Chinon onto the D751 then either:
 via Azay-Le-Rideau: follow signs to Azay-Le-Rideau then to Saché on the D17
via Pont-de-Ruan: follow signs to Saché on the D121, then the D8 and D17
follow signs to Azay-Le-Rideau, then to Saché on the (not recommended for coaches as the road over the Indre is too narrow).
Free coach and car park
GPS coordinates: lat. 47.133798/long. 0.5433384